Ao Bra Tap Luyen Reebok PureMove+ Bra Motion Sense ™ FS0579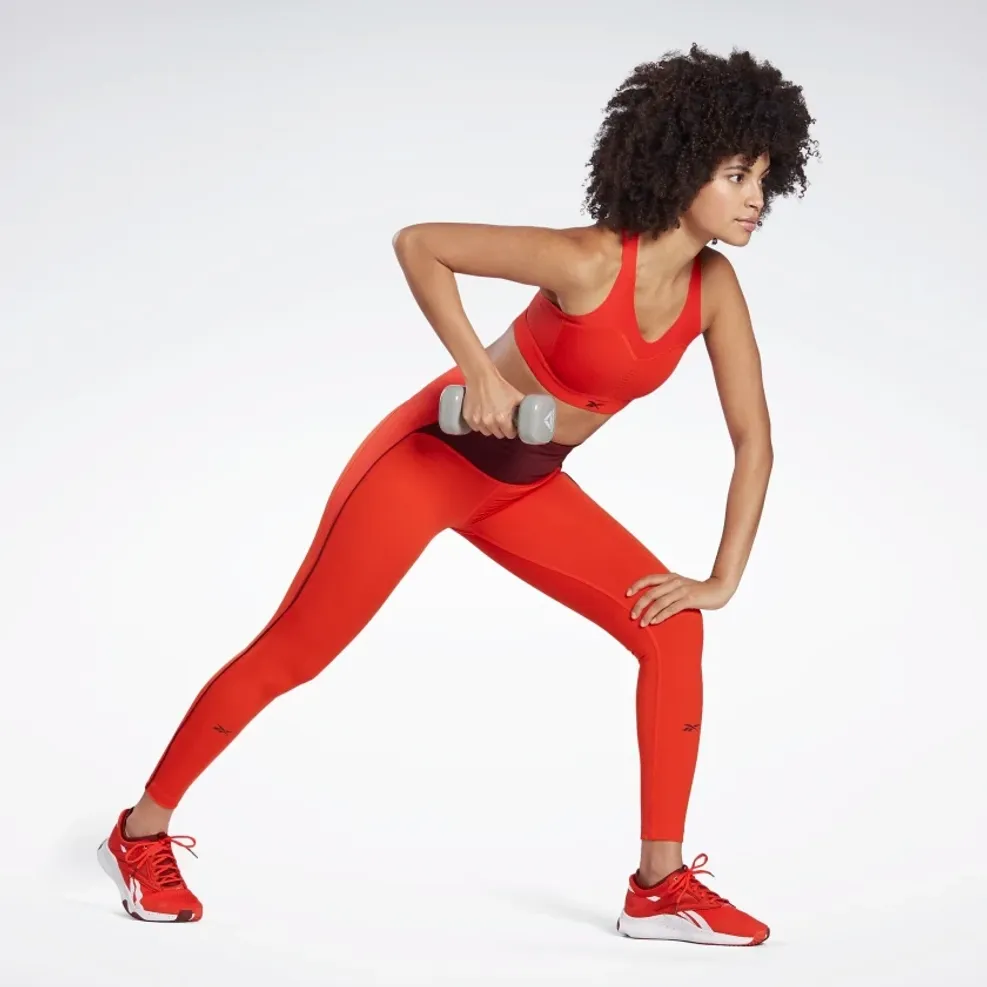 REEBOK PUREMOVE+ BRA MOTION SENSE ™
A WORKOUT BRA THAT TAKES PERSONALIZED SUPPORT TO ANOTHER LEVEL
The first season it dropped, this sports bra was named one of the year's best inventions by TIME Magazine. We went back to the drawing board to make it work even better, this time across more bust sizes. We added a back closure, so you can adjust the fit and slip it on with ease. We also raised the support level with thick crisscross straps. We kept the same sleek, second-skin feel of the original and the Motion Sense ™ technology. It adapts to your movement, firming up as you switch from planks to box jumps and relaxing as you cool down.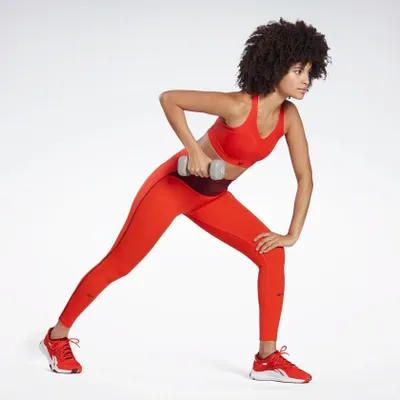 •
Machine wash cold delicate cycle
Thông tin chăm sóc đặc biệt
•
Do not use fabric softener
•
Remove promptly after wash
•
73% nylon / 27% elastane
•
Fitted fit; High support
•
Molded front panel and free-cut edges for natural shaping, minimalist design and second-skin fit, so you can move freely without distractions
•
More sizes to accommodate E and F cups; Available in half sizes
•
Product colour: Instinct Red
•
Designed for: All-impact training and running
•
Motion Sense ™ technology-treated fabric firms up more to support during high-impact movements and less during low-impact movements
•
Adjustable hook-and-eye closure; Straps can be worn crossed for maximum support or straight; Breathable perforations in front and back to keep you cool and comfortable
Reebok PureMove+ Bra Motion Sense ™
Quan tâm đến mặt hàng này?
Bạn có thể để lại thông tin bên dưới. Chúng tôi sẽ liên hệ khi mặt hàng này sẵn sàng.